Ajax Store - Beryl's Pepper Pot
467 Westney Road South
Unit 17
Ajax, Ontario
L1S 6V7
(905) 428-7890
We Are Open To Serve You
Sunday  9:30am - 7:00pm
Monday  11:00am - 7:00pm
Tuesday  11:00am - 7:00pm
Wednesday  11:00am - 8:00pm
Thursday  11:00am - 8:00pm
Friday  11:00am - 8:00pm
Saturday  9:30am - 7:00pm
Welcome!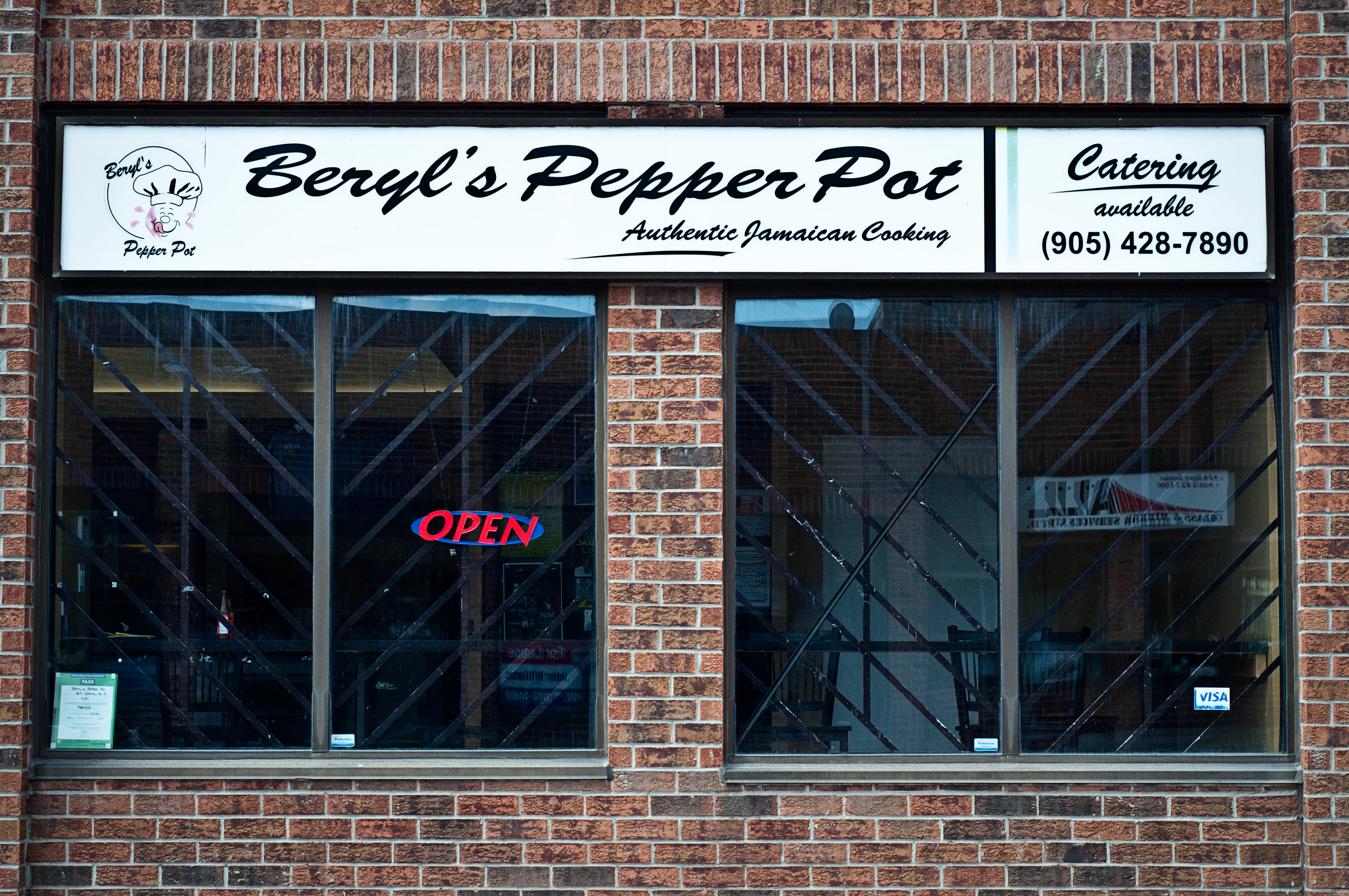 Learn

about Beryl's Pepper Pot

Beryl's Pepper Pot is proud to offer Authentic Jamaican Cuisine to Ajax area residents and business owners. Serving the communities Pickering Beach, Carruthers Creek, Salem Business Area and Westney Heights, we specialize in offering the tastiest Caribbean food.

Our smoked and grilled Jerk Chicken is the real deal. When it comes to Jamaican food, Beryl and her team of trained cooks master mouth-watering dishes like Curry Chicken Roti, Fried Chicken, Stew Chicken and savoury Oxtail.

Our Jamaican Restaurant in Ajax is conveniently located near Westney Road and Bayly. This location also serves as our Head Office and Education Centre where many of our staff members receive training and where we develop new Jamaican food dishes for our customers.

Many people look for information on Jamaican food and aren't sure which Ajax Jamaican Restaurants are truly serving authentic Jamaican food. Under the guidance of Executive Chef Beryl Ralston, every meal is sealed in the flavours and spices directly from the sunny island of Jamaica. Whether you're looking for a Jerk Chicken lunch special or grabbing a bowl of hearty soup, Beryl's Pepper Pot is Durham Regions most trusted kitchen for Caribbean food.

The culinary professionals at Beryl's Pepper Pot in Ajax have been providing Authentic Jamaican Food to Ajax residents and businesses for over 10 years. We strive to ensure our clients enjoy their meal and have an outstanding experience.
Come by for our weekday lunch specials. We look forward to seeing you.